Good outdoor advertising, like many things, is simple but not easy. Here's a showcase of advertisers in Chicago who are doing it really well.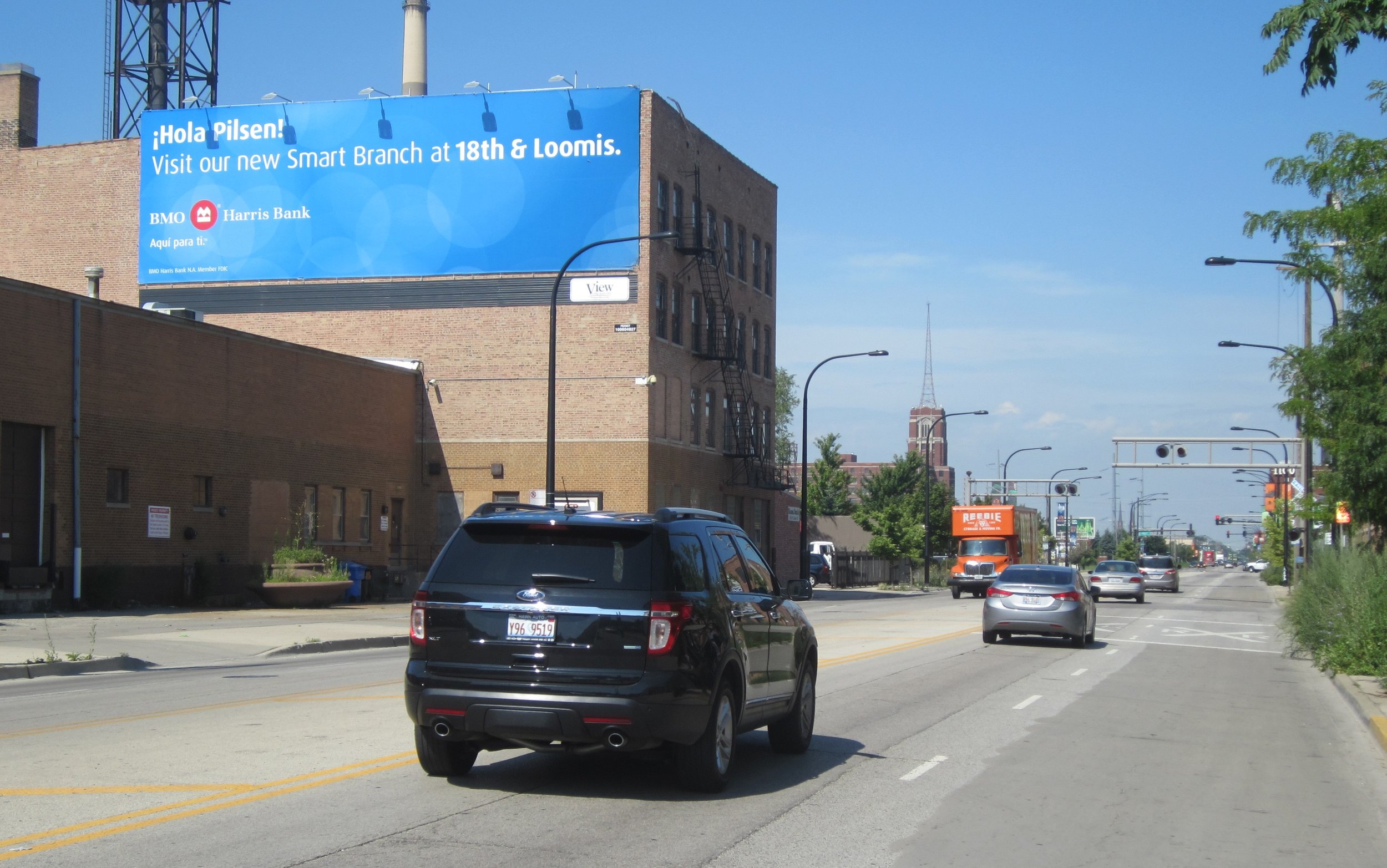 Know Your Neighborhood (and your neighborhood will know you) - Chicago is a City of distinct neighborhoods. People tend to identify with their neighborhoods and the businesses in it. Associating your brand and business with the audience your trying to reach can go a long way in outdoor advertising.
Achieve Landmark Status - Anyone who's listened to a traffic report in Chicago has heard the phrase "traffic backs up past the Verizon Board." Achieving status on this scale can be difficult (see "Expensive"), but smaller advertisers can learn this: commit to a location that targets your audience long enough that it becomes part of the neighborhood landscape (source: outfrontmedia.com).
Make the Most of the Medium - Unlike other most other media, outdoor advertising exists in the real world. A digital ad on your browser can't literally jump of the screen (yet), but a well done billboard can feature 3D effects that can't be missed (source: illumivation.com).
Less is More - This is true for advertising copy (and just about anything else). But executing this concept well can be extremely difficult. Chicago's @ Properties demonstrates this on an expert level on this Bucktown wallscape, using two words between two bands of color to ingrain their brand into the City of Chicago.
Be Bright & Bold... social media will take notice - Commissioned in connection with Michelle Obama's Partnership for a Healthy America, The #wataahwall at Lake & Racine was completed by Chicago Street Artist Pose in the Summer of 2014. The 75' x 15' painted wallscape has since become a staple of the neighborhood as well as favorite backdrop for the City's fashion bloggers (source: thewallbreakers.com)
Pick Your Spot - This over the top wallscape, featuring french fried light beams shooting into the night sky, was strategically placed across from the flagship Rock & Roll McDonald's in River North (source: adweek.com).
Less is More (this bears repeating) - Again, smart brands like @ Properties demonstrate their understanding of the use of the medium: connect with your audience, keep it simple (and cool) on the the streets of Wicker Park.
Be Funny - This digital sign on the Edens Expressway, on the the former HQ of Command Logistics, was so funny that it actually had it's own Twitter handle (@CommandSign). The multitude of funny displays posted on this digital sign warrant their own post, but for now, know that humor is a great way to get your ad to cut through the noise (source: reddit.com).
Jump Off the "Page" - Again, outdoor advertising has the advantage of being part of our real world. Van's uses this angled wallscape to make their imagery jump off the wall and onto the streets of the Fulton Market District.
Interact with Your Audience - Because your ad exists in the real world, take the opportunity to interact with your audience to the degree that your budget (but mainly, your creativity) will allow!